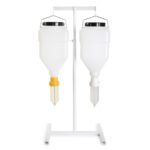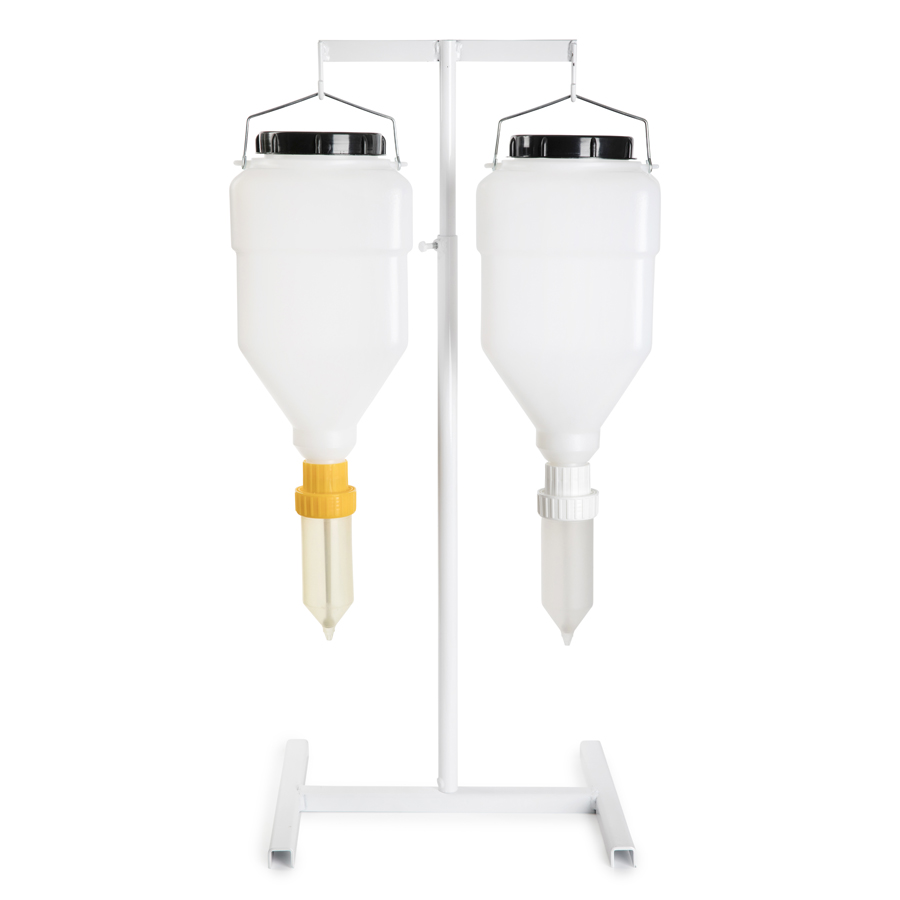 Hanging Dispenser Table Stand
STURDY. SPACE SAVING. FLEXIBLE.
The Hanging Dispenser Table Stand is designed to offer convenience without taking up too much countertop space. It allows you to hang two food containers along with your UNRO or ASEPT Portion Pumps. Perfect for busy serving areas, this hanging design requires no mounting hardware and provides access from three angles, reducing transaction time and improving guest satisfaction.
The stand is available in both fixed and adjustable heights, catering to your specific needs. It hangs food manufacturer's original containers, which are fitted with UNRO or ASEPT Portion Pumps for a no-drip holding and serving experience. Additionally, refillable containers are available in various sizes from 1.1 to 5.3-qt US (1-5L), ensuring maximum product yield and convenient holding.
Features & Benefits
Accessories
Get in touch with ASEPT
Sales Contacts
Our team is here to help! Get in touch with our sales contacts, tailored to your
specific region, for expert support and guidance. Contact Us.
John Rayburn
Director of Business Development
john.rayburn (a) asept.com
Lotta Strömberg
lotta.stromberg (a) asept.com
Specifications
Table of technical details outlining details and functionality.
| Part # | Description | Dimensions |
| --- | --- | --- |
| 60018 | Adjustable Table Stand | adjustable height, 23.6 – 35.4-inches (60 – 90cm) |
| 60017 | Table Stand, Fixed Height | 27.5-inches (70cm) |