IN-SHOP REFILL DISPENSERS AND PUMPS
Transform Your Guest Experience with Premium Dispensing Solutions
The world is changing, and businesses need to adapt to keep up with the growing demand for sustainable packaging solutions. ASEPT is here to help with our premium dispensing solutions, designed to enhance the guest experience, benefit producers and packagers and reduce waste. Let's explore the benefits of sustainable dispensing solutions, the urgency of adopting them and how ASEPT can help you transform your business.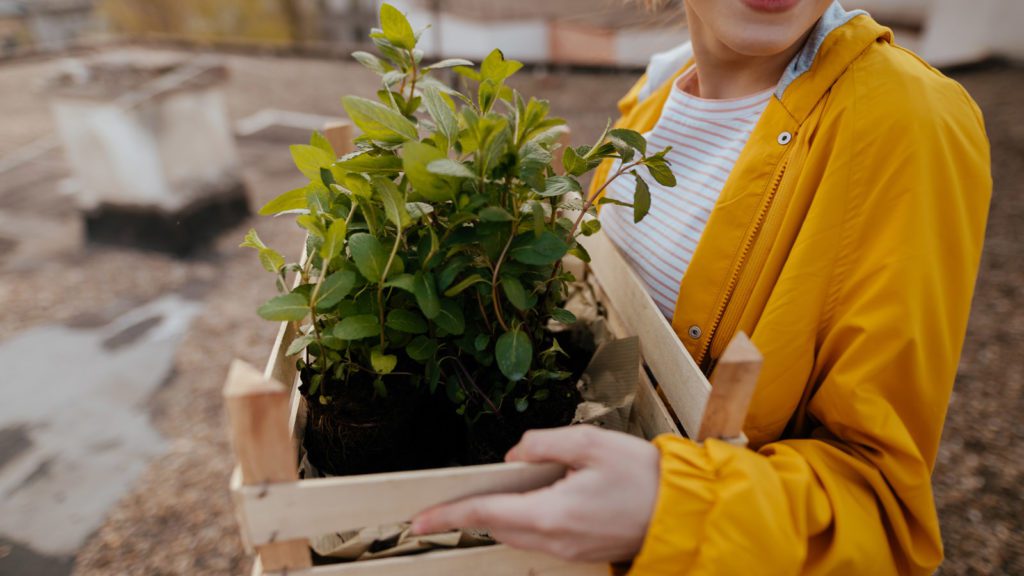 The Need for Sustainable Dispensing Solutions
The world is becoming more conscious of the impact of our actions, and that includes the packaging we use. Traditional packaging for liquid products is often single-use, which is not environmentally friendly. However, there is a trend among consumers to avoid single-use packaging, particularly younger shoppers.
By partnering with ASEPT, you can offer your customers a more sustainable and convenient way to serve liquid products, without sacrificing quality or cleanliness. Our sealed and sanitary dispensing solutions help reduce waste and protect your products, while also providing a better experience for your guests.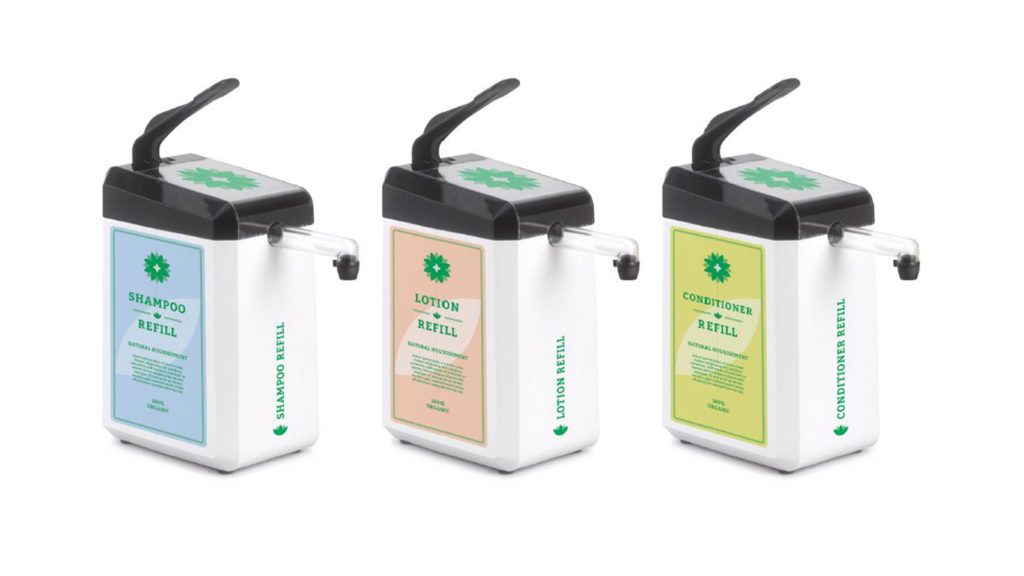 Benefits of ASEPT's Dispensers and Pumps
Our dispensing systems are not only environmentally friendly but also efficient and cost-effective. By reducing waste and protecting your products, you can improve your bottom line and provide your customers with a better experience. We offer a wide range of standard dispensers and pumps for shampoos, conditioners, condiments, sauces, liquid soap and sanitizers.
In addition, we can work with you to create a customized solution that matches your unique branding and operational needs. For example, we partnered with a beauty concept to create a Refill Station for their new line of hair care products used in over 50 salons in 14 European countries. When salon clients bring their bottle back and refill it five times, it generates a savings of 83% less plastic. This is the kind of change that consumers are looking for.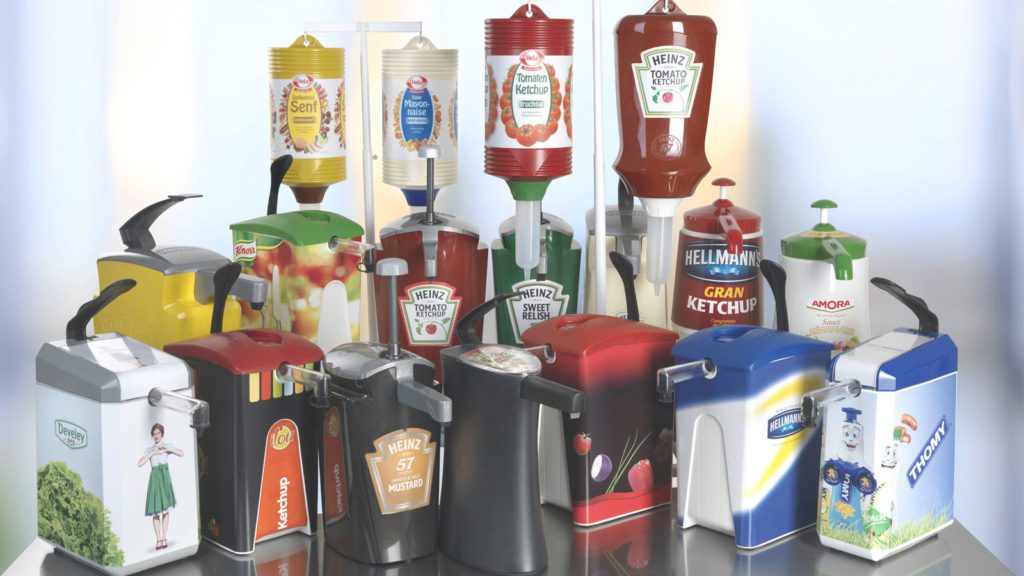 Customized Dispensing Solutions
We believe that your dispensers and pumps should be as unique and high-quality as the products you offer. That's why we create customized dispensing solutions that not only look great but also provide guests with a sanitary and convenient experience. Our expert design team will collaborate with you to create a customized solution that matches your unique branding and operational needs. Don't settle for generic dispensers. Contact ASEPT today and elevate your dispensing solutions.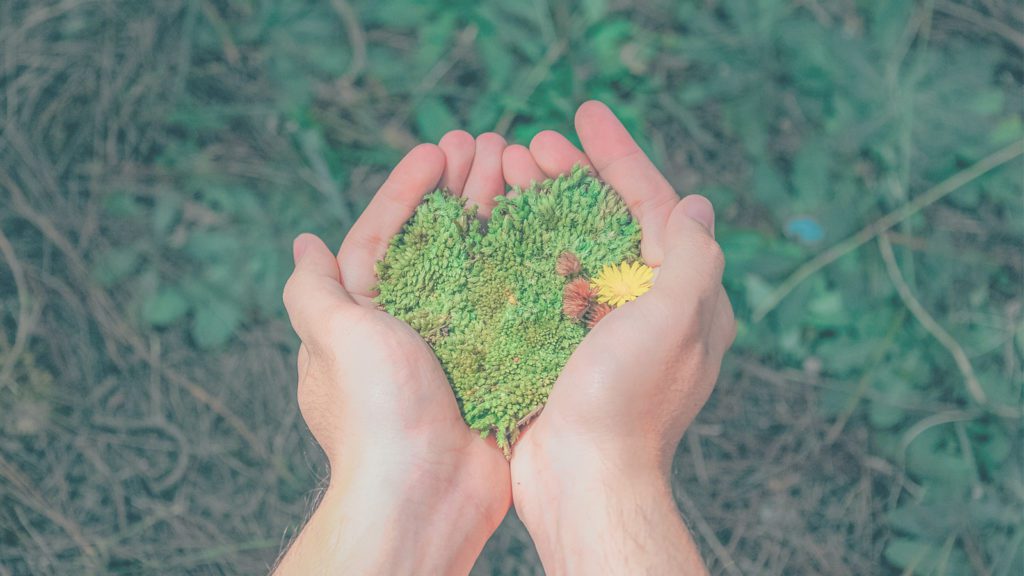 The Urgency of Adopting Sustainable Dispensing Solutions
As the world faces the challenges of climate change, it's crucial that we take action to reduce our environmental impact. By adopting sustainable dispensing solutions, businesses can make a positive contribution to a more sustainable future. At ASEPT, we believe that every effort counts, no matter how small, and we're here to help you make a difference.
Transform your business with ASEPT
Reduce waste and improve customer experience
ASEPT's dispensing solutions are a game-changer for businesses looking to reduce waste and improve their customer experience. By partnering with us, you can take a proactive step towards a more sustainable future, while also improving your bottom line. Contact us today to learn more about how ASEPT can help you transform your business with our premium dispensing solutions.