UNLOCK YOUR POTENTIAL WITH
ASEPT'S SEALED DISPENSING SYSTEM
Tired of dealing with boring, inefficient and wasteful dispensing methods? Pioneered in the 1990's, ASEPT's dispensing concept evolved into an industry standard that can transform your food, hygiene and cleaning products. Plus, our customizable components make it easy for your brand to stand out in the market, while offering benefits like increased food safety, extended shelf-life, reduced need for preservatives and more.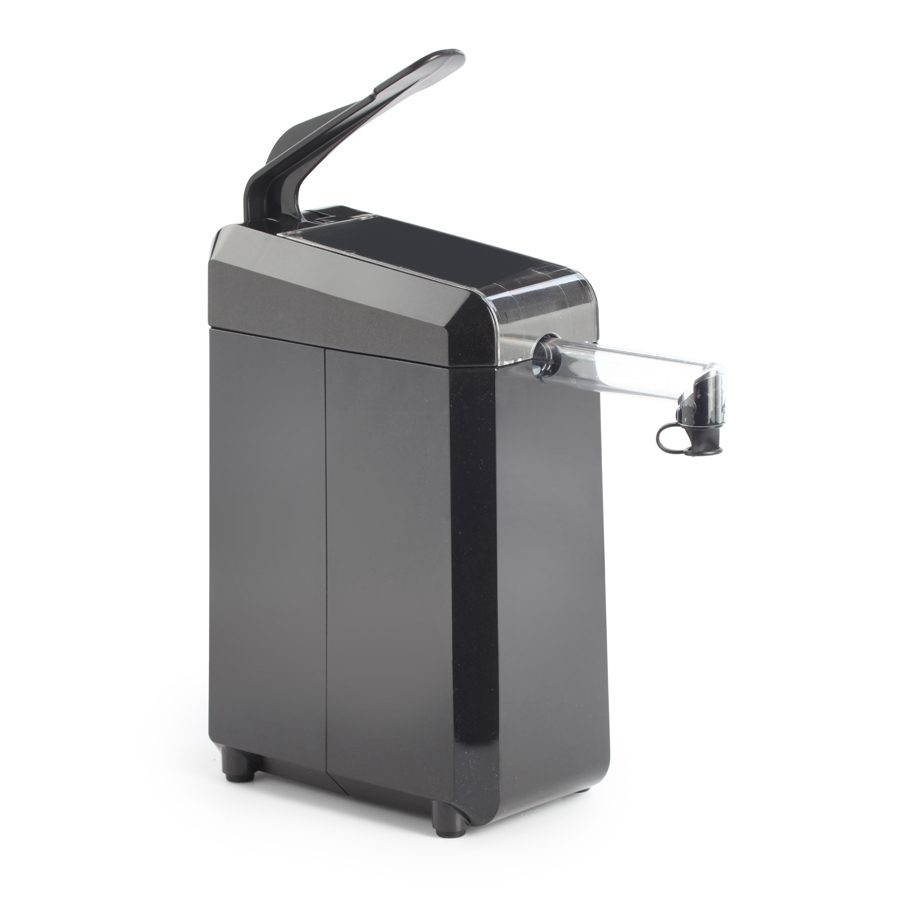 SEALED DISPENSING BENEFITS
Our Pouched Dispensing System truly outshines compared to open-product dispensing methods. Here's how:
Food Safety: Sealed, air-free pouches keep your product (condiments and dressings) fresher for longer and reduce the need for preservatives. Ambient storage requirements free up cold storage. Plus, the sealed pump and fitment connection eliminates cross-contamination risks and improves secondary shelf life.
Operational Efficiency: Quick and easy refills, controlled portion sizes and simplified cleaning. Product remains inside the pump, which quickly breaks down for cleaning. 
Waste Reduction: A sealed system with flexible pouches provides up to 98% evacuation – ensuring more product is served. Plus, pouched product results in very little solid waste allowing you to minimize your carbon footprint.
Pouch – Pump – Fitment
DISPENSING SYSTEM COMPONENTS
An ASEPT dispensing system consists of three components: the pouch, the pump and fitment connection and the dispenser housing.
The Pouch And Filling Process
The Pouch and the filling process – is a flexible and durable Cryovac® Brand liquid pouch with a specialized fitment and air-free filling process. Its barrier protects the product, prolongs shelf life and reduces the need for preservatives. Pouches come in a variety of sizes for cold, hot-fill and frozen applications with pumpable fluids, such as condiments, fruit purees with pieces, sauces, hygiene products and cleaning agents. During the packaging process, the fitment is attached to the pouch, then the pouch is filled and sealed (air-free) in Cryovac® Brand Vertical Form-Fill-Seal (VFFS) packaging equipment.
Alternatively, we can also work with the Bag-in-Box (BiB) format. The concept is similar, except with a special connector piercing cap on a standard spout – protecting the product with a clean peelable first use seal. It allows for Aseptic or Ultra-Clean filling of pre-sterilized single or web bags.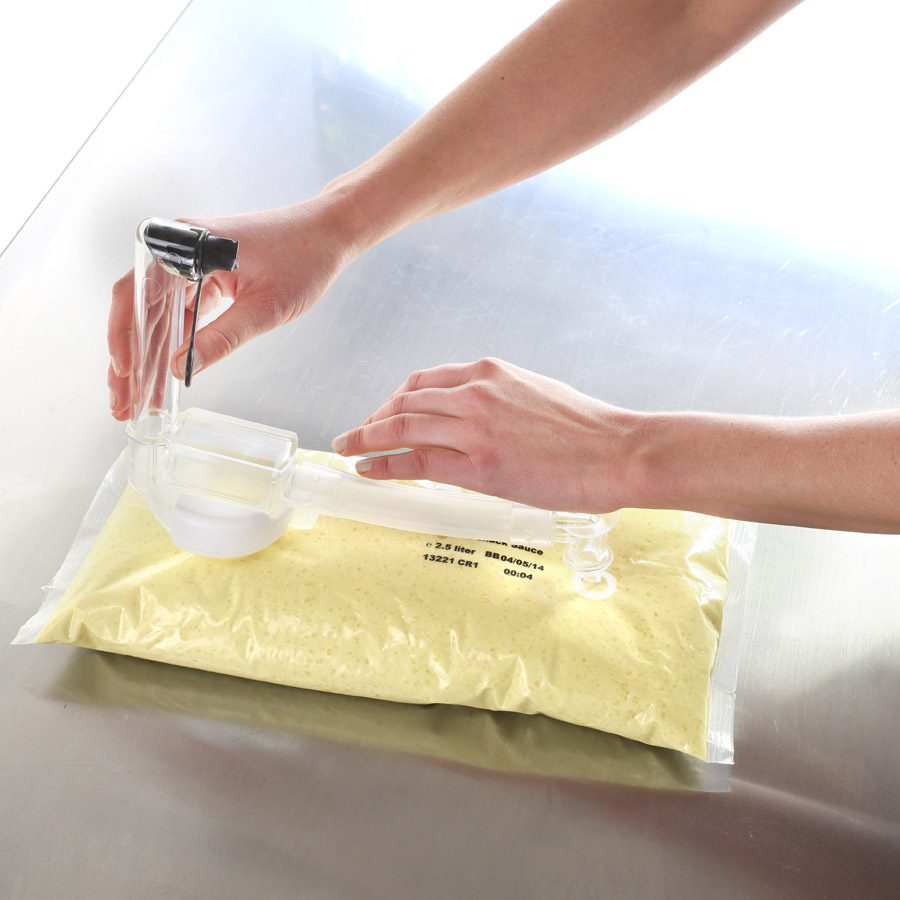 The Pump And Fitment Connection
The Pump and Fitment Connection – is based on a technology we pioneered in the 1990's and an industry standard today. It ensures a perfect fit between the pump and your product pouch via the fitment; keeping your product safe and sealed from exposure to air. The fitment and corresponding pump connector is exclusive to your brand – safeguarding your image.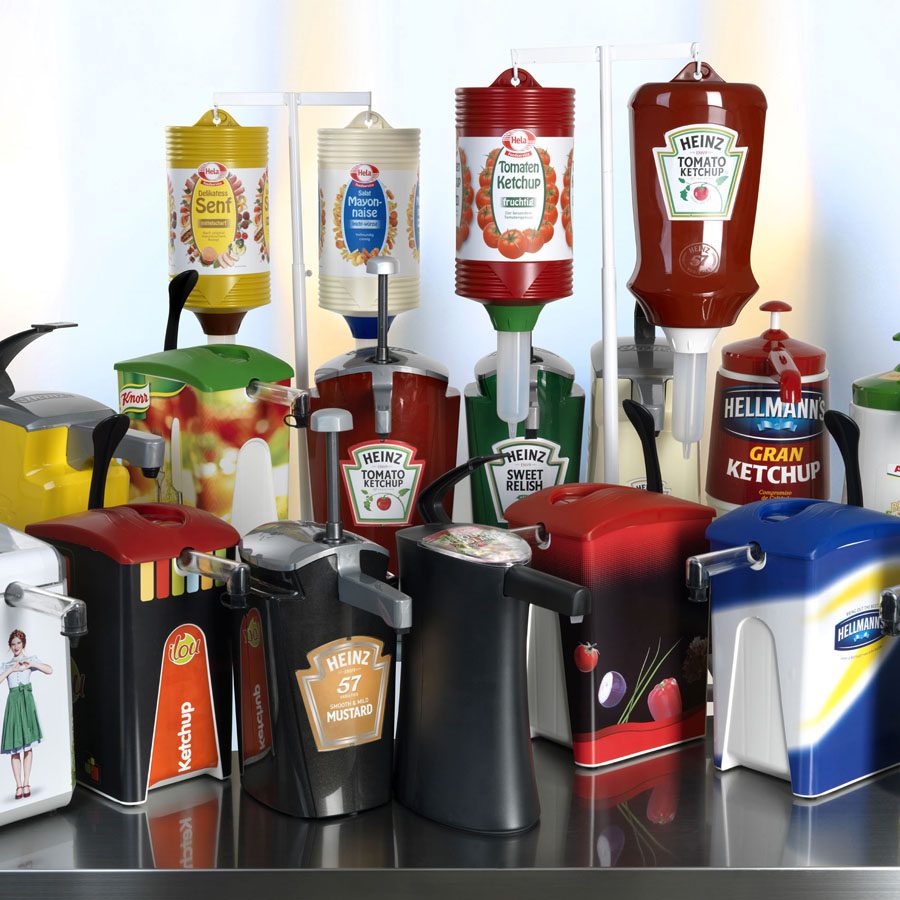 The Dispenser Housing
The Dispenser Housing – options include a standard shape with select component colors, customizing with branded graphics and even developing a custom shape to suit your brand. From idea to finished dispenser, we work closely with you in a structured product development process to ensure your branded solution stands out on any countertop, front of house or back.
Partner with ASEPT
MAKE YOUR BRAND STAND OUT
ASEPT Dispensing Systems offer a safe and efficient solution for food, hygiene and cleaning products. Don't miss this opportunity to simply your operation and make your brand stand out. We're here to help you all the way – from idea generation to complete solution. Partner with ASEPT to get started today.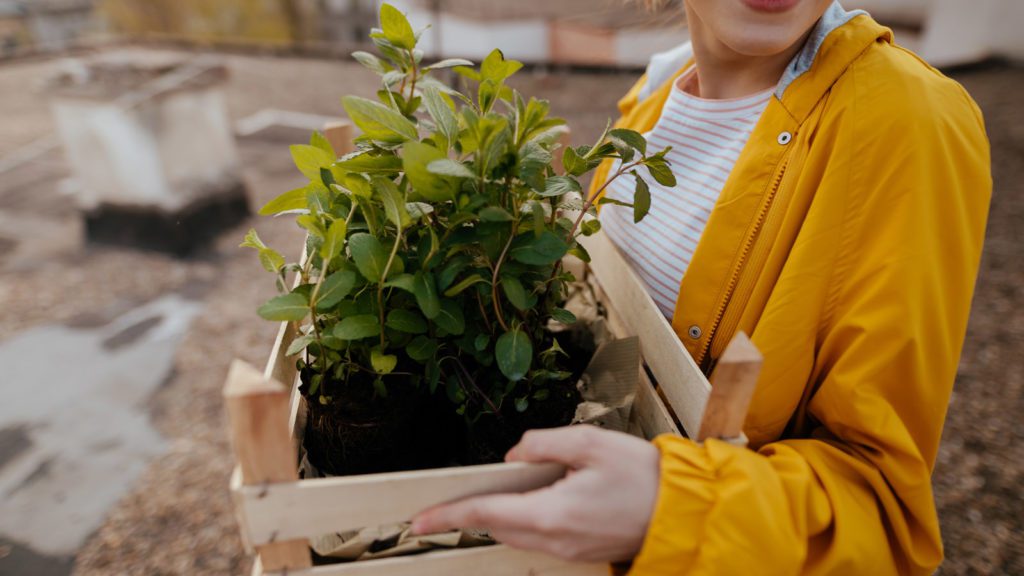 Sustainable Packaging
Making A Difference With Sustainable Solutions
ASEPT is committed to reducing our environmental footprint through sustainable packaging solutions. Learn how our solutions are designed to be recycled.