MAXIMIZING YIELD & REDUCING WASTE
Pouched Dispensing Systems For Food Producers & Packagers
In today's world, businesses need to adapt to meet the growing demand for sustainable packaging solutions. With ASEPT's innovative dispensing solutions, food producers or manufacturers and packagers can reduce waste, benefit the environment and enhance the guest experience. Our sealed pouch packaging solutions offer a more sustainable and convenient way to serve liquid products without compromising quality or food safety.
Packaging Matters
SUSTAINABLE DISPENSING SOLUTIONS
Partnering For Sustainability
Traditional packaging for liquid products is often single-use, which is not environmentally friendly. However, there is a trend among consumers to avoid single-use packaging, particularly younger shoppers. By partnering with ASEPT, you can offer your customers a more sustainable and convenient way to serve liquid products, without sacrificing quality or cleanliness. Our sealed and sanitary dispensing solutions help reduce waste and protect your products, while also providing a better experience for your customers and their guests.
The Urgent Need For Change
As the world faces the challenges of climate change, it's crucial that we take action to reduce our environmental impact. By adopting sustainable dispensing solutions, businesses can make a positive contribution to a more sustainable future by working with food producers, co-packer and contract packagers like you. At ASEPT, we believe that every effort counts, no matter how small, and we're here to help you make a difference.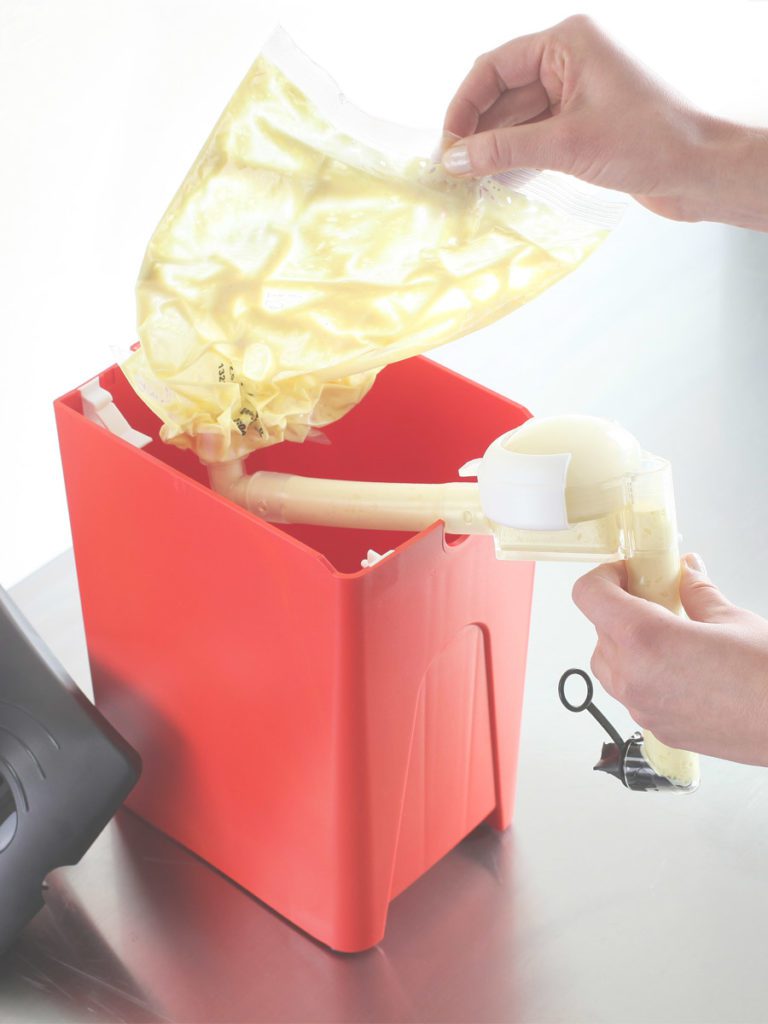 Benefits of Pouched Dispensing Systems
ASEPT dispensing systems are not only environmentally friendly but also efficient and cost-effective. By reducing waste and protecting your products, you can improve your bottom line and provide your customers with a better experience. We offer a wide range of standard dispensers and pumps for shampoos, conditioners, condiments, sauces, liquid soap and sanitizers.
Our pouched dispensing systems offer food safety, operational efficiency, waste reduction and sustainability benefits.
Sealed, air-free pouches keep your product fresher for longer, reducing the need for preservatives.
The sealed pump and pouch connection also extends secondary shelf-life since product is not exposed to oxygen until being pumped out for consumption.
Quick and easy refills, controlled portion sizes and simplified cleaning make our systems highly efficient.
The sealed system works with flexible pouches to provide up to 98% evacuation, ensuring more product is dispensed.
Pouched packaging requires substantially less packaging material compared to any other packaging system, making it a more sustainable choice.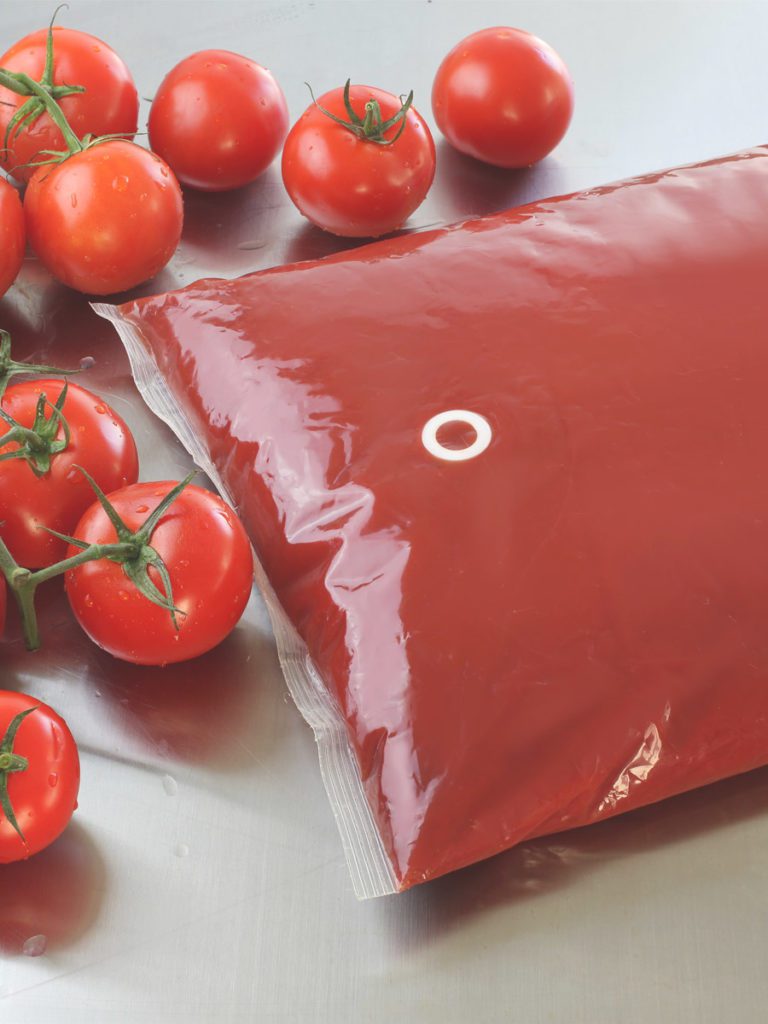 Customized Dispensing Solutions
We believe that your dispensers should be as unique and high-quality as the products you offer and reflect the value of your brand. That's why we create customized dispensing solutions that not only look great but also provide guests with a sanitary and convenient experience. Our expert design team will collaborate with you to create a customized solution that matches your unique branding and operational needs.
For example, we partnered with a global condiment producer to design a pump with a unique connector to match the fitment in their product packaging along with custom-branded dispensers for each flavor. This concept provided an elevated brand experience with every installation.
If you're a food producer, manufacturer, packager or co-packer looking to reduce waste, optimize operations and enhance the guest experience, contact ASEPT today. Our pouched product dispensing solutions are the perfect solution to help you make a positive contribution to a more sustainable future.
ASEPT – Dispenser Design
THE ROLE OF OUR DISPENSER & PUMP SOLUTIONS
From the start of our design process, we focus on maximizing product yield while minimizing waste. We examine the product's viscosity, texture and any particulates when creating the pump system, and how it's connected to ensure the highest possible product yield.
"We can say with certainty that as much as 98% yield is possible in our dispensers, which is an impressive number that we are very proud of" says Nils Hellzén, Engineering Manager at ASEPT.
Our dispensing systems are specially designed to cater to various products' unique characteristics. For example, a fluid product like ketchup behaves differently when dispensed compared to a thick and viscous product like mayonnaise. Liquid hand soap and gel sanitizer also have different characteristics. Other critical factors include the product´s texture and whether it contains particulates, such as their attributes (small, large, light, heavy, etc.).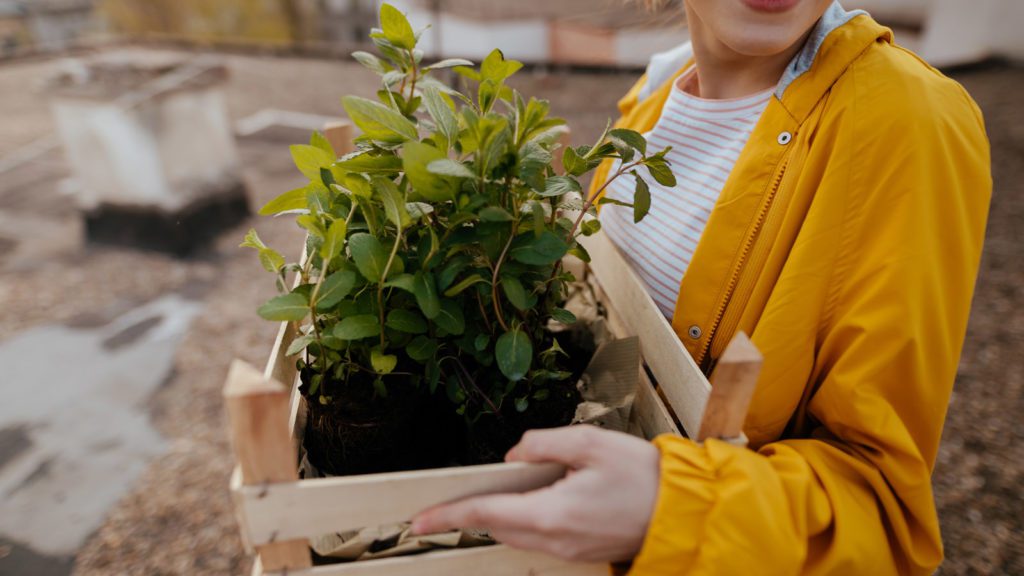 Sustainable Packaging
Making A Difference With Sustainable Solutions
ASEPT is committed to reducing our environmental footprint through sustainable packaging solutions. Learn how our solutions are designed to be recycled.