Upgrade Your Food and Beverage Offerings with ASEPT Dispensers and Pumps
Providing delicious food and beverages quickly and easily is essential for keeping customers happy and coming back for more. However, managing costs, ensuring food safety and quality and complying with regulations can be challenging.
Fortunately, ASEPT dispensers and pumps offer portion-control dispensing solutions to help you overcome these challenges.
ASEPT Dispensers and Pumps
Cost savings and operational efficiency
Whether you need dispensers for employee-made sandwiches and wraps or self-service condiment stations for topping burgers, hot dogs, pretzels or salads, portion-control dispensers can help you provide consistent flavor profiles and realize cost savings.
ASEPT dispensers and pumps are designed for space savings and to minimize cross-contamination risks. Touchless models reduce the spread of germs and viruses too. Our dispensers are also easy to use and maintain, minimizing the need for manual labor and streamlining your operations for maximum efficiency.
In addition to cost savings and operational efficiency, institutions using ASEPT dispensers can also benefit the environment. Our pouched dispensers use flexible pouch packaging that provides excellent yield, with up to 98% of the product inside being dispensed. Bulk pouches also generate less waste than rigid packaging and portion packs, making them an environmentally friendly choice.
From condiments and dressings to sauces and sanitizers we design to improve efficiency and reduce waste while providing high-quality food and beverages to your customers.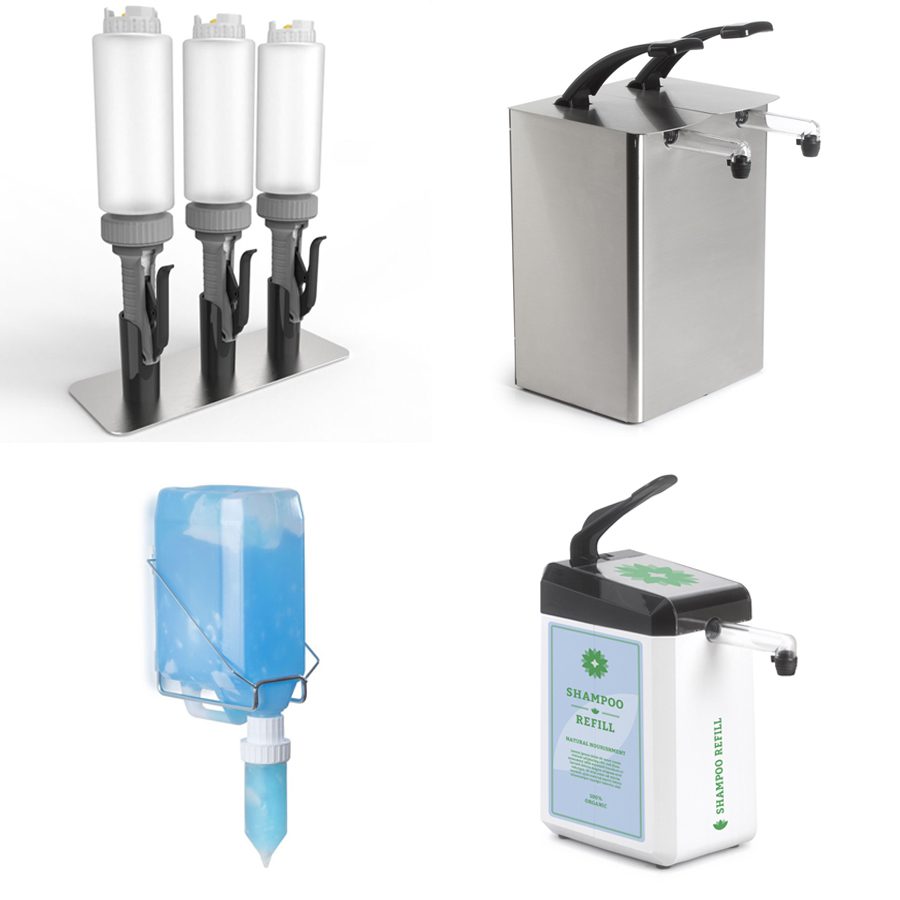 Our dispensing solutions include
Not sure where to start? Contact us for dispensing expert assistance. Our team can work with you to find the right solution for your unique needs, from condiment dispensers to custom branding.

Customized Dispensing for Institutional Foodservice
We believe your dispensers should be as appealing and convenient as the food and drinks you serve. That's why we offer customized dispensing solutions that not only look great but also provide your customers with a hygienic and user-friendly experience. Our expert design team will collaborate with you to create a customized solution that matches your school, dining or mess hall, campus, field or business aesthetic with unique branding and operational needs.
Don't settle for generic dispensers. Contact us today and upgrade your dispensing solutions.