CHEMICAL INDUSTRY CHALLENGES
The chemical industry is an essential part of modern society, providing products that are used in various industries, from agriculture and construction to pharmaceuticals and electronics. However, the high demand and production of these products can have negative impacts on the environment and human health, putting pressure on the industry to adopt more sustainable practices.
At ASEPT, we recognize the need for sustainability and hygiene in the chemical industry. Our dispensers and hand pumps can play a vital role in achieving these goals.
Why Choose ASEPT Dispensers and Hand Pumps?
Dispensers and hand pumps from ASEPT can help chemical companies promote better hygiene practices and reduce waste, ultimately contributing to a more sustainable and environmentally friendly industry. Here's how:
Precise Chemical Delivery: Dispensers and hand pumps can deliver consistent and precise amounts of chemicals, reducing the risk of overuse, spills and waste. This helps optimize chemical usage and minimize costs.
Prevent Cross-contamination: Users dispense chemicals and cleaning agents without touching the container or product, preventing cross-contamination and promoting better hygiene practices.
Better Efficiency: Measured dispensing ensures the right amount of product is dispensed for each product application, from concentrate to wash, improving efficiency and reducing costs.
Overall, ASEPT dispensers and hand pumps offer a simple yet effective way to address sustainability challenges in chemical production or cleaning processes, while also providing benefits such as ease of use and maintenance, precision dispensing and waste reduction.
Not sure where to start? Contact us for expert assistance. Our team can work with you to find the right solution for your unique needs, from dispensers for cleaning and chemical products to custom branding.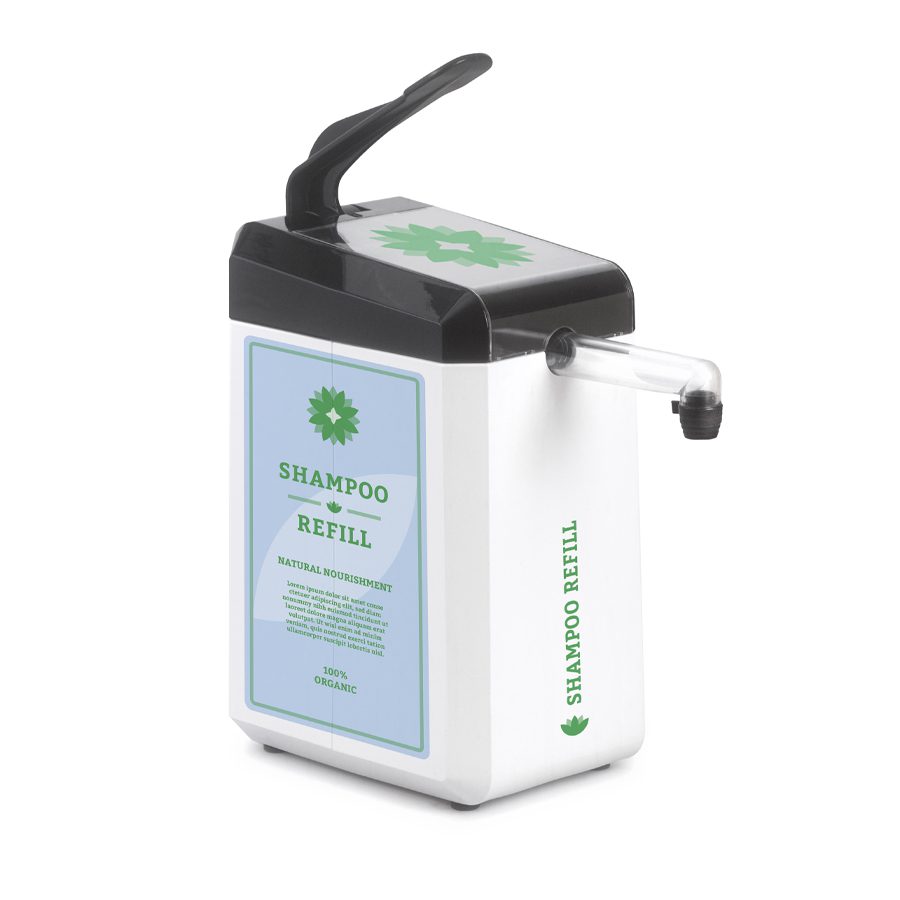 Customized Dispensing for Chemical Products
We believe your dispensers should be as responsible as the products inside. That's why we offer customized dispensing solutions that not only look great but also provide your customers with a sustainable and user-friendly experience. Our expert design team will collaborate with you to create a customized solution that matches your brand aesthetic with unique graphic applications and dispensing needs.
Don't settle for generic dispensers. Contact Us today and upgrade your dispensed product packaging.