Lever-Action Pump: Fountain Jar
Easy to Use. High Quality. Reliable.
Our durable and reliable lever-action pump is the perfect solution for dispensing a range of food products, from ambient condiments like ketchup and mustard to warm sauces like caramel and fudge. The stainless steel pump fits your 7 1/2 and 10-in (19 and 25cm) fountain jars and features an adjustable discharge tube that pivots for optimal product placement. Its lever-action design also reduces operator fatigue when working with thick products, while adjustable portion settings ranging from 1/2 to 1-fl oz US (15 to 30ml) help you deliver a consistent flavor profile and reduce waste from over-serving. Additionally, the pump disassembles quickly for dishwasher-safe cleaning.
Get in touch with ASEPT
Sales Contacts
Our team is here to help! Get in touch with our sales contacts, tailored to your
specific region, for expert support and guidance. Contact Us.
John Rayburn
Director of Business Development
john.rayburn (a) asept.com
Lotta Strömberg
lotta.stromberg (a) asept.com
Specifications
Table of technical details outlining details and functionality.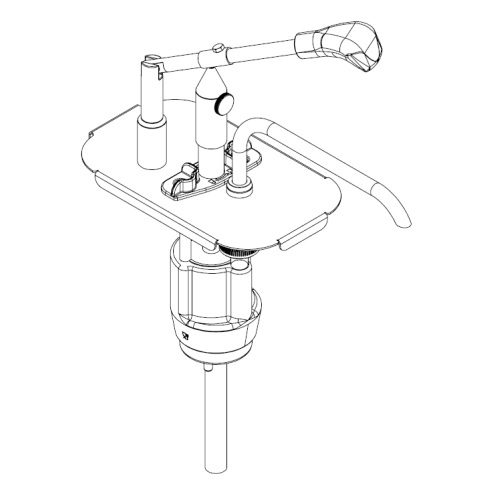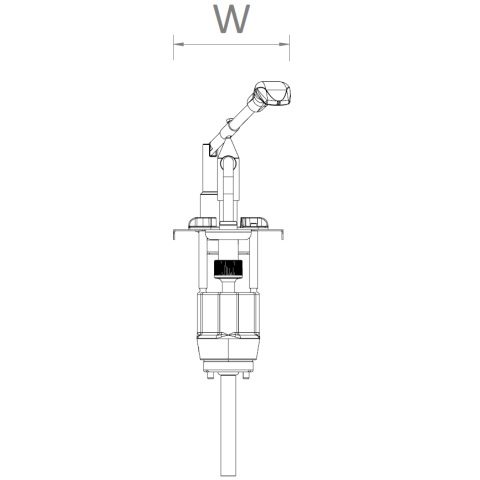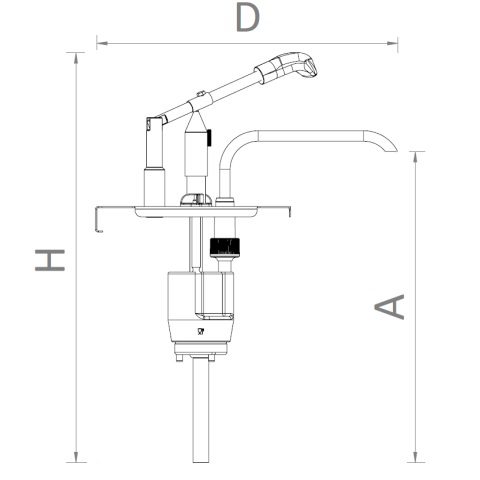 Part #
Model
Description
Dimensions
(W x D x H)
Dimensions
(A)
300130
LA-F
Lever Action Pump, Fountain Jar
4.4×11.5×15.5" (112x292x394mm)
11.8" (300mm)
Certifications, Standards and Listings
We prioritize excellence and regulatory compliance. These certifications, standards and listings demonstrate our dedication to delivering high-quality products and services. For details, visit Testing and Quality.