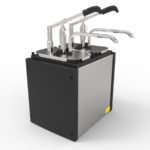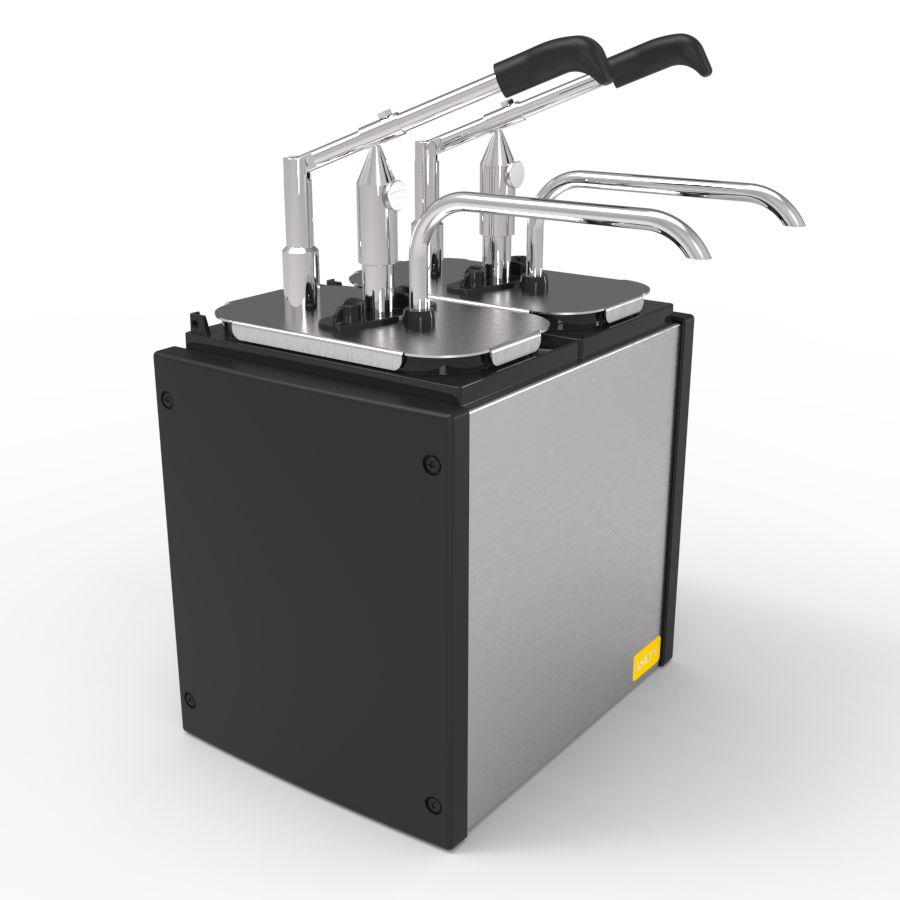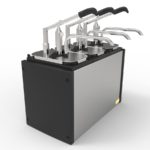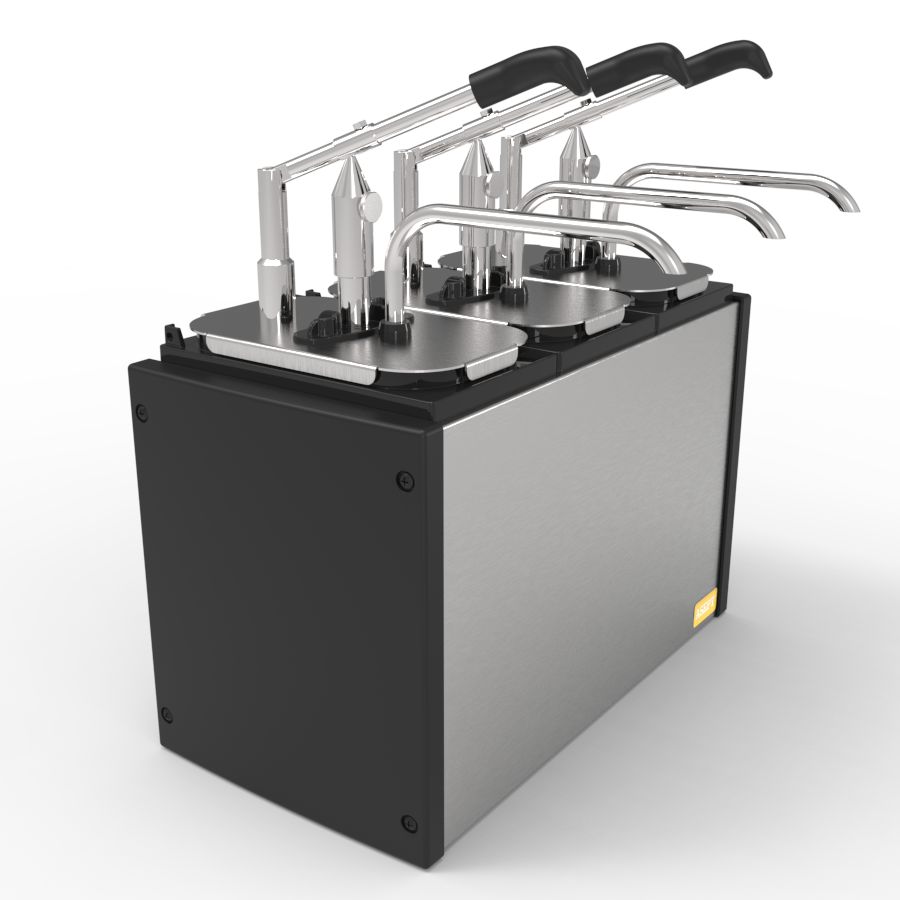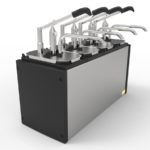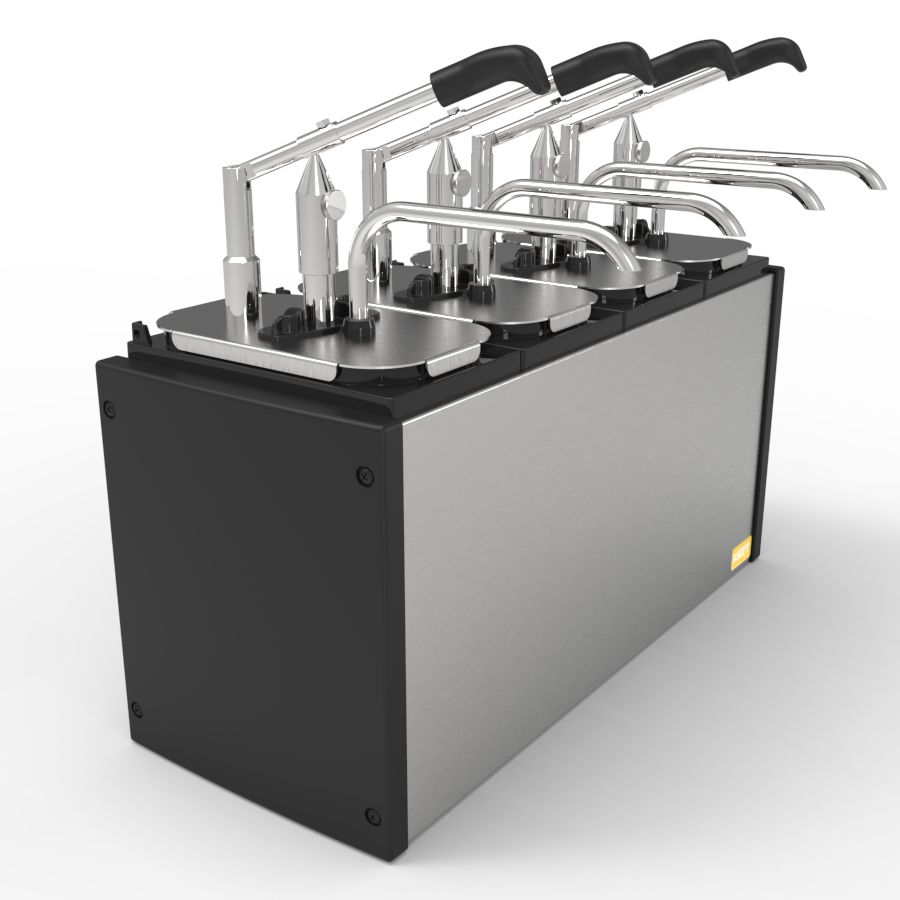 Lever-Action Pump Rails
Easy to Use. High Quality. Reliable.
Complete Lever-Action Pump Rails include everything you need to get started with one to four pumps, jars and a base rail. Our fountain jars feature a sloped interior reducing waste by up to 50% compared to other jars. The lever-action pump design reduces the amount of force required to dispense. This makes them ideal for dispensing condiments and sauces. Adjustable portion settings help you deliver consistent flavor profiles and eliminate accidental over-serving. Additionally, the pump disassembles quickly for dishwasher-safe cleaning.
Get in touch with ASEPT
Sales Contacts
Our team is here to help! Get in touch with our sales contacts, tailored to your
specific region, for expert support and guidance. Contact Us.
John Rayburn
Director of Business Development
john.rayburn (a) asept.com
Lotta Strömberg
lotta.stromberg (a) asept.com
Specifications
Table of technical details outlining details and functionality. The complete setup of Topping Pump Rails includes Lever-Action Pumps, 10-in (25cm) Fountain Jars and a countertop Rail.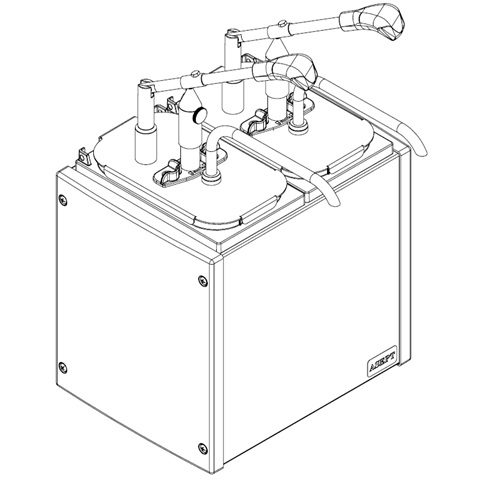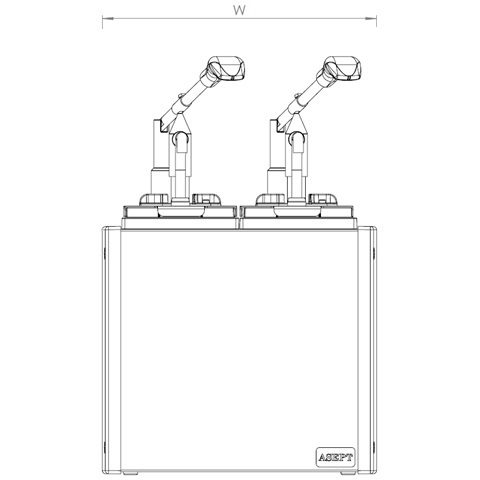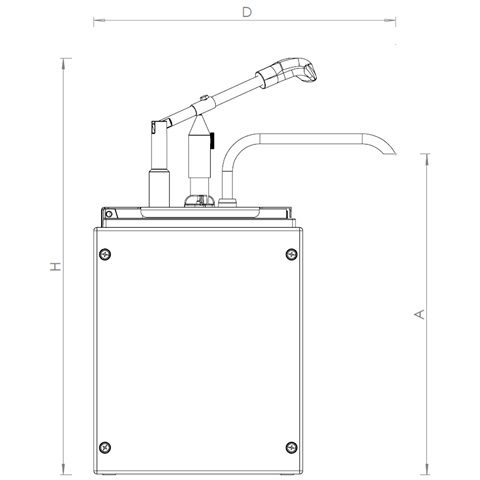 Part #
Model
Description
Dimensions
(W x D x H)
Dimensions
(A)
300231
TR-LAF1
Single Lever-Action Pump Rail
6.1×11.4×16.2" (155x290x412mm)
12.5" (318mm)
300232
TR-LAF2
Double Lever-Action Pump Rail
10.7×11.4×16.2" (272x290x412mm)
12.5" (318mm)
300233
TR-LAF3
Triple Lever-Action Pump Rail 
15.2×11.4×16.2" (386x290x412mm)
12.5" (318mm)
300234
TR-LAF4
Quad Lever-Action Pump Rail
19.7×11.4×16.2" (500x290x412mm)
12.5" (318mm)