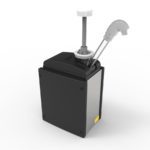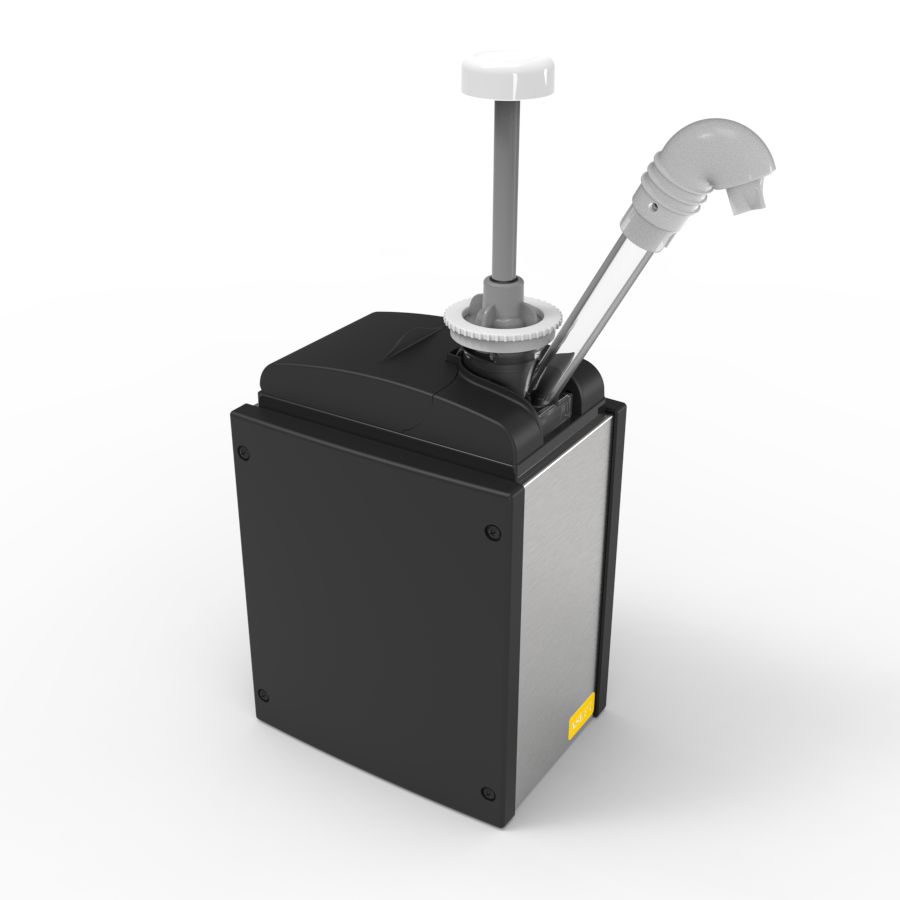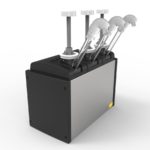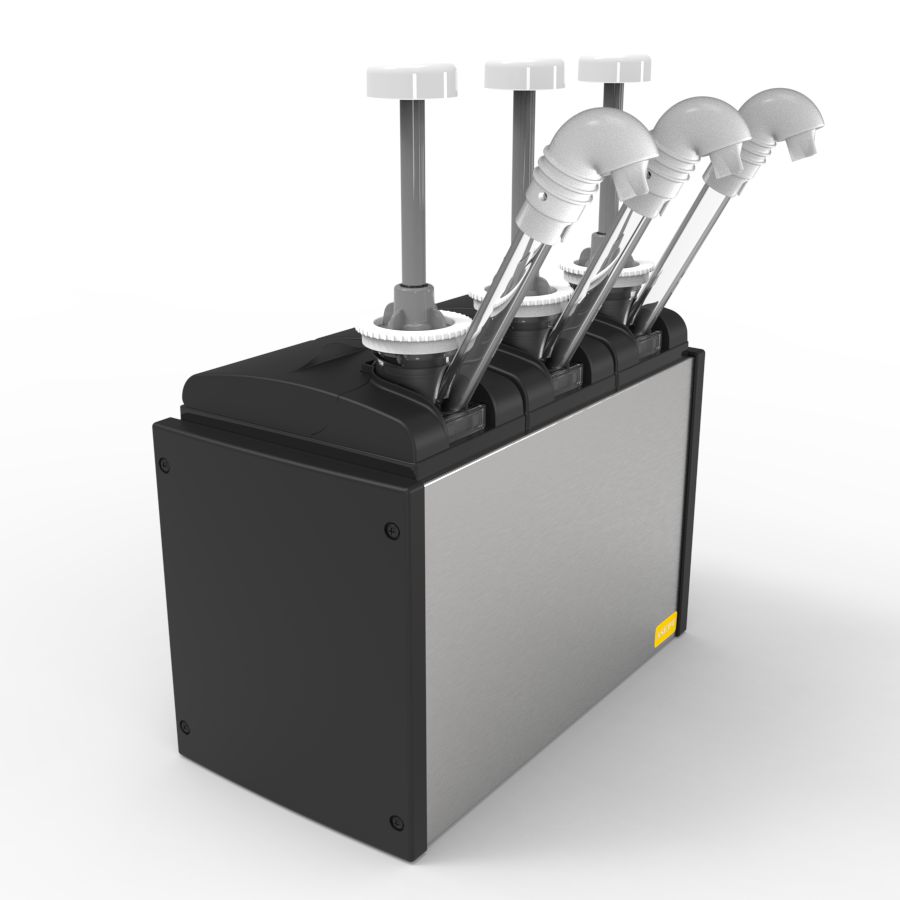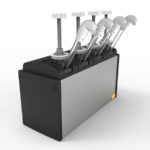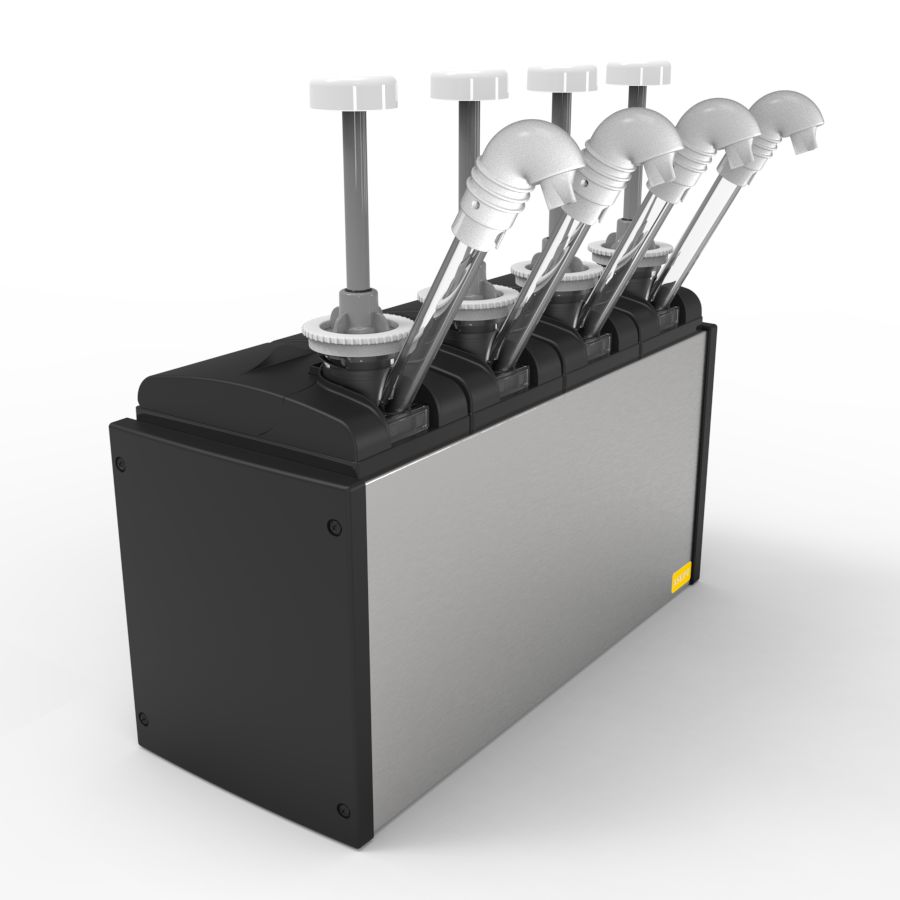 Topping Pump Rails
Versatile. Easy to use. Low cost of ownership.
Complete Topping Rails include all you need to get started with one to four pumps, jars and a base rail. ASEPT fountain jars feature a sloped interior to reduce waste by up to 50% compared to other jars. Our versatile Topping Pump works with most products from thin syrups to thick condiments and products with particulates like fruit purees. Accurate portion control delivers consistent flavor profiles and eliminates accidental over-portioning. A transparent pump body makes for quick product identification. Plus, fewer parts make it easy to break down, clean and reassemble.
If your product is available in pouches, be sure to see our Pouched Topping Pump System – it ensures more portions are served and complete changeouts are extremely fast.
BPA-free food-grade material is used on all components in food contact zones.
The ASEPT lab-tested design achieves at least 1 million servings.
Get in touch with ASEPT
Sales Contacts
Our team is here to help! Get in touch with our sales contacts, tailored to your
specific region, for expert support and guidance. Contact Us.
John Rayburn
Director of Business Development
john.rayburn (a) asept.com
Lotta Strömberg
lotta.stromberg (a) asept.com
Specifications
Table of technical details outlining details and functionality. Complete setup of Topping Pump Rails includes Topping Pumps, 10-in (25cm) Fountain Jars and a rail.
| Part # | Model | Description |
| --- | --- | --- |
| 300251 | TR-TP1 | Single Topping Pump Rail |
| 300252 | TR-TP2 | Double Topping Pump Rail |
| 300253 | TR-TP3 | Triple Topping Pump Rail |
| 300254 | TR-TP4 | Quad Topping Pump Rail |
Video
Enhance your understanding through engaging videos of step-by-step guidance, in-depth explanations and practical tips.
Mi consectetur platea malesuada vel morbi praesent lacus. Vivamus sit eu pretium sit sit faucibus metus dapibus consequat. Dui sem facilisi vitae sodales neque fringilla placerat.