The Secret to Craveable Menu Items Made Easy
In the dynamic world of quick service, where flavor-packed menus meet lightning-fast service, your establishment's success hinges on delivering delightful experiences with speed and precision. Your team, the architects behind the craveable menu items that keep customers coming back, plays a critical role. However, equipment can sometimes hinder more than help. That's where ASEPT's Lever-Action Pumps come in – a hidden gem that can transform your quick service operation.
Drawing on 40 years of trusted global use, our Lever-Action Pumps are now produced locally (in Butler, Wisconsin) for the US Market. This evolution empowers your team to consistently serve those mouthwatering dishes with remarkably reduced effort, paving the way for a new era of efficiency.
The Challenge: Balancing Speed and Consistency
Striking the perfect balance between speed and consistency can be a daunting task in the hustle and bustle of the quick service industry. The effort required to serve up consistently full portions for flavorful menu items can quickly lead to under-portioning due to fatigue. This not only affects the guest experience but also impacts your bottom line. Additionally, managing employee burnout and turnover adds complexity to maintaining high standards.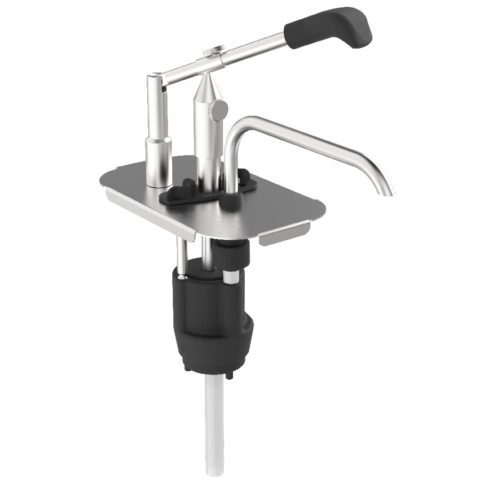 ASEPT Laboratories, USA

For every 100 servings of Mayo dispensed using ASEPT's Lever Pump, your team spares itself a substantial 320 pounds of effort.*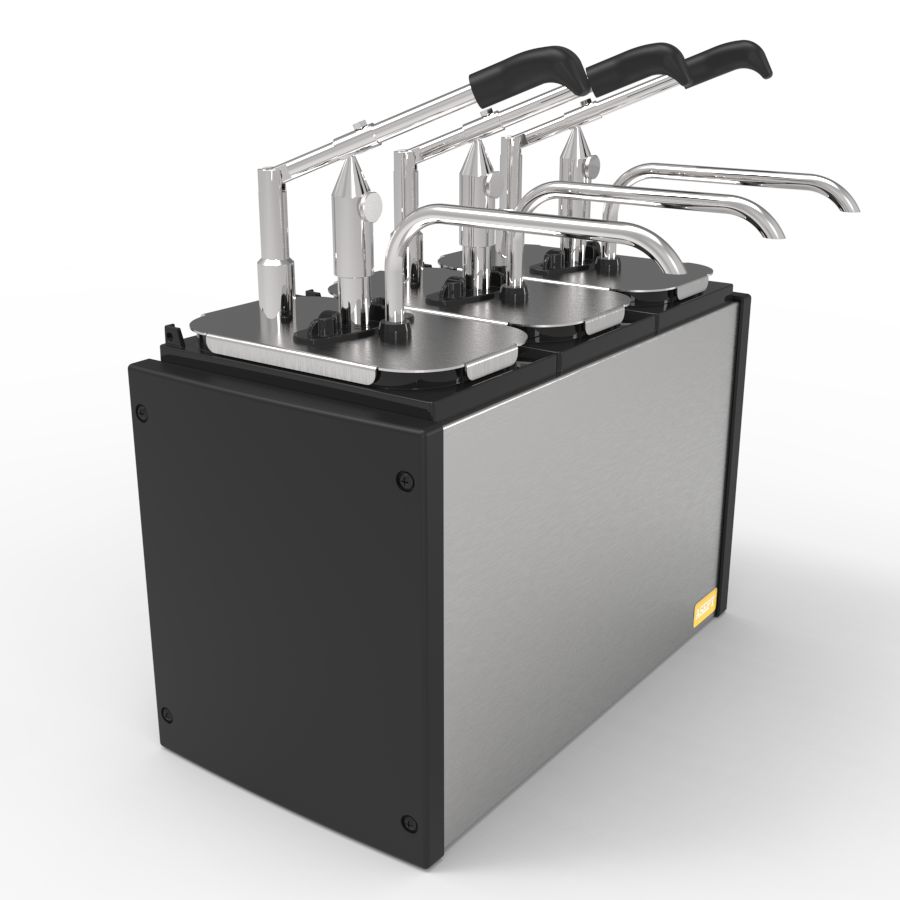 The Solution: ASEPT's Lever Pumps – A Game-Changer
ASEPT's Lever-Action Pumps simplify the dispensing operation, ensuring your team delivers those craveable menu items with ease and precision. Engineered with an ergonomic lever-operated handle, these pumps require less reaching and pressure to dispense, making them a welcome enhancement to the market offering. As a result, lever pumps make quick work of portioning those favorite condiments and sauces, leaving your team energized and ready to conquer even the busiest lunch rush.
Putting the Numbers into Perspective
Let's bring these numbers to life with a real-world example. Consider the ever-popular condiment, Mayo –it's even ranked second as the most preferred burger topping, according to DoorDash. Picture this: for every 100 servings of Mayo dispensed using ASEPT's Lever Pump, your team spares itself a substantial 320 pounds of effort.*

Now, let's broaden the scope. Think about all the condiments that go onto a burger, into a bowl or factor in the variety of flavors added during your barista's shift. When you extend this calculation, you'll truly grasp the unnecessary effort that can hinder the flawless delivery of an exceptional guest experience. This becomes even more evident when you compare it to less efficient, competitive models.

Efficiency Unleashed
With ASEPT Lever-Action Pumps in your store, your prep station evolves into a seamless operation, where efficiency and flavor harmoniously intertwine. You're able to say goodbye to short-stroking tendencies since our pumps eliminate the need for excessive reach, reduce piston movement and lower the required dispensing pressure. The transformation leads to a streamlined operation and a more satisfied team. Our Lever-Action Pumps handle it all, whether it's creamy mayo, tangy ketchup or zesty hot sauce, ensuring consistent portioning for each and every order.
Empower Your Team
Reduced physical strain allows your team to focus on what they do best – creating craveable, mouthwatering delights. And when consistent flavor profiles are served with a smile, your establishment becomes the go-to destination for quick, satisfying bites (or sips).
Experience the confidence of knowing that every order leaving your kitchen embodies your signature taste. Empower your quick service heroes to excel and let your customers savor the magic of your craveable menu items, all made possible by the innovation and reliability of ASEPT.
Unlock a new level of quick service excellence with ASEPT Lever-Action Pumps. Contact your area dispensing expert and together, we'll help you deliver those craveable guest experiences.