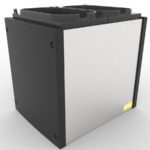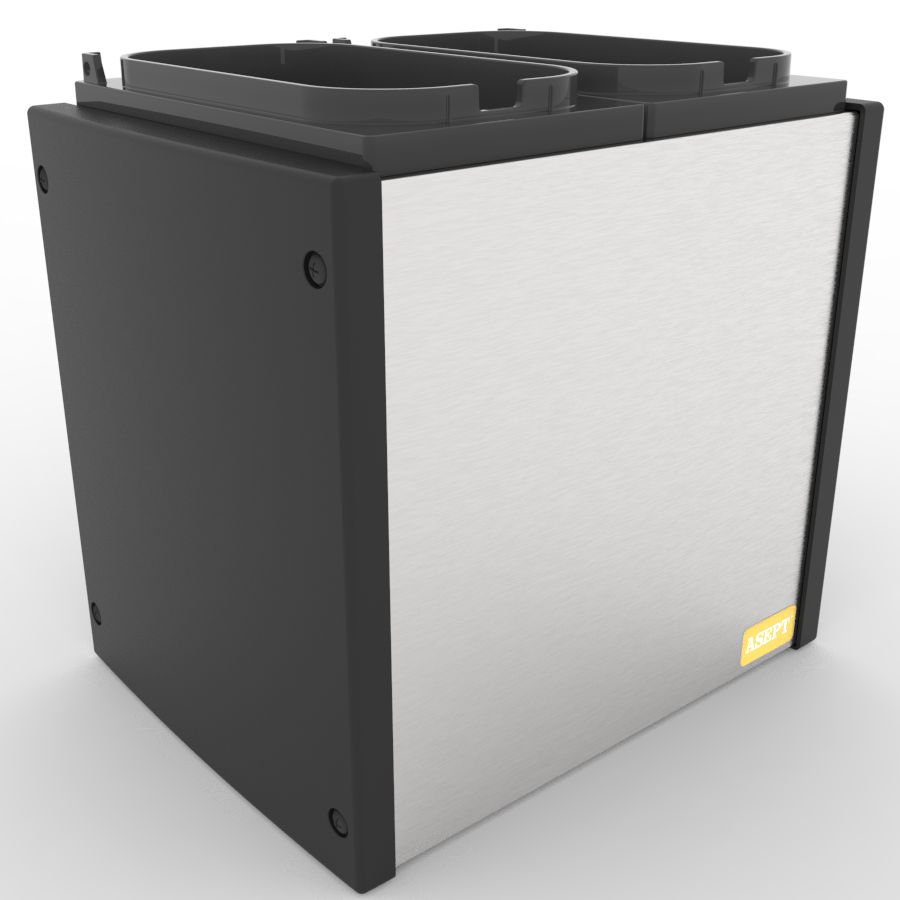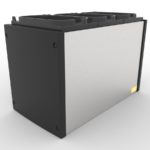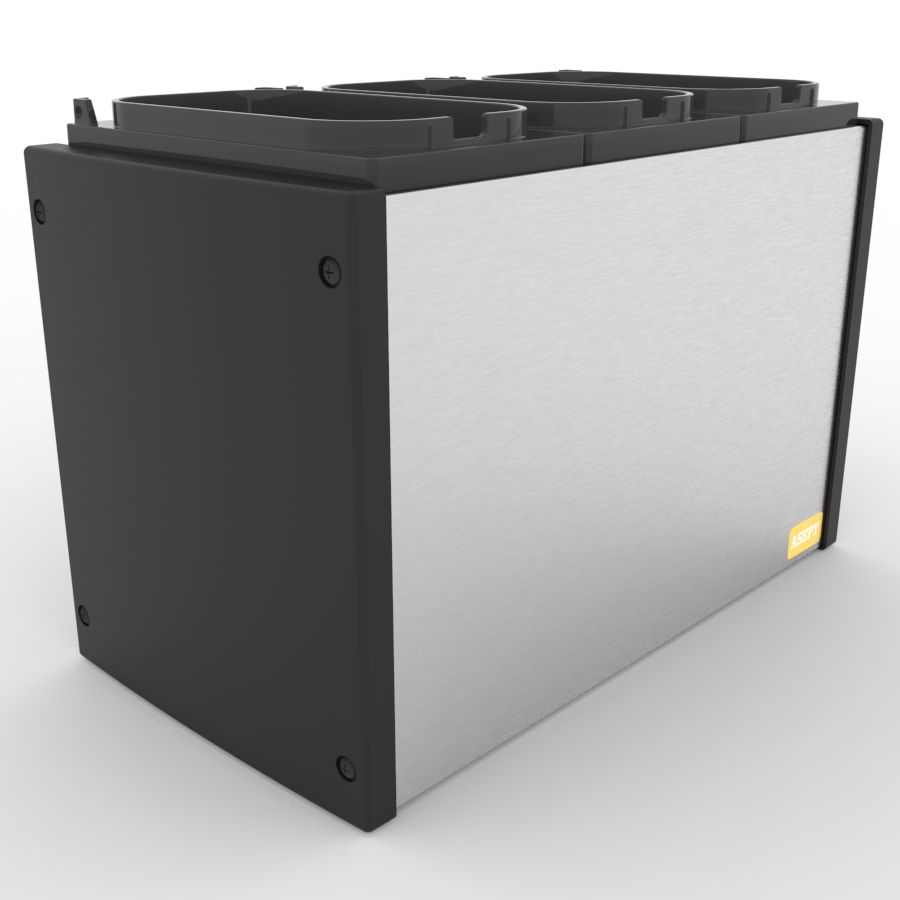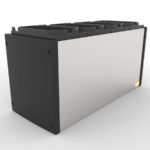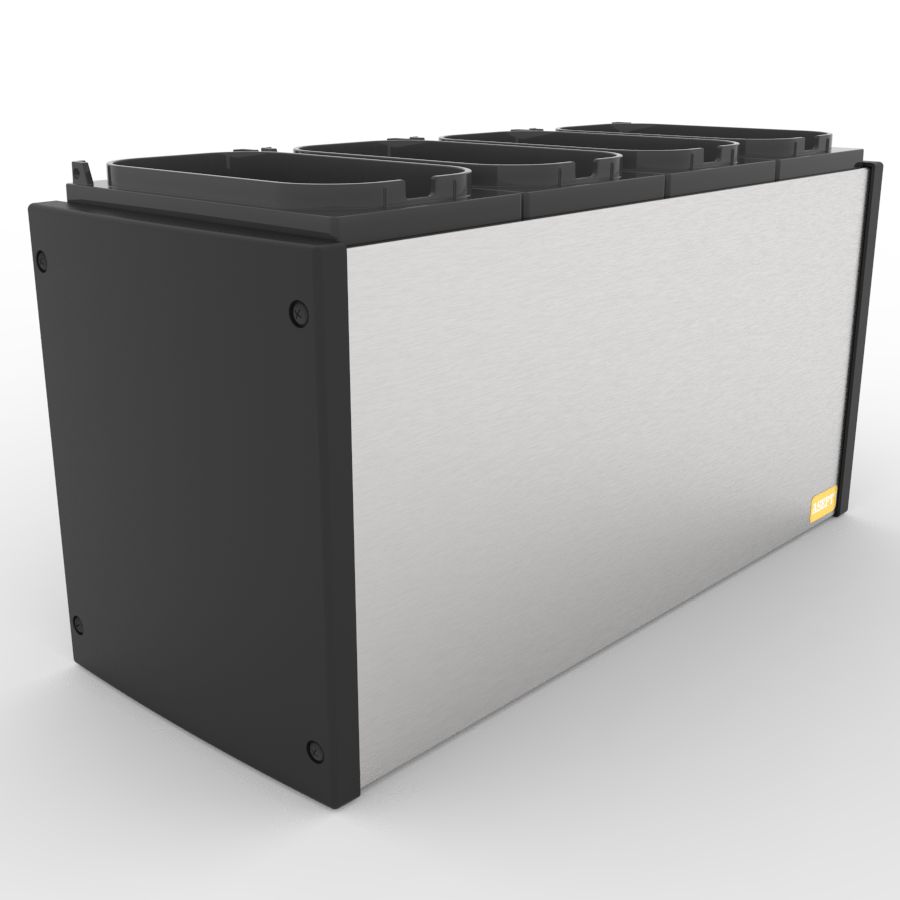 Topping Rails
Durable. Configurable.
Looking for a topping station that's durable, flexible and easy-to-configure? ASEPT Topping Rails provide an ideal countertop solution for up to four toppings. They come complete with 10-in (25cm) fountain jars with a sloped interior design that reduces waste by up to 50% compared to other jars. With a 3-qt US (2.8L) capacity, you'll refill less often, allowing you to focus on providing exceptional service.

Outfit Your Rail
Our topping rails use industry-standard sized fountain jars, giving you the flexibility to configure with lids and serving utensils, or pumps for fountain jars – it's your choice. While we offer a range of dispensing solutions, including pumps that are perfect for dispensing a variety of food products from ketchup and mayo to caramel toppings, we know that options are always best.
Dispensing Solutions to Serve Your Needs
Our Lever-Action Stainless Steel Pump reduces operator fatigue when working with thick products and features an adjustable discharge tube that pivots for optimal product placement. Our Topping Pump serves consistent portions of syrups, condiments and toppings. Meanwhile, the Topping Pump Pouch System taps into a 48 or 64-fl oz US (1.4 or 1.9L) pouch for a sealed system that ensures more portions are served and changeouts are quick and easy.

Adjustable Portion Settings for Consistent Flavor Profiles
We want to help you deliver consistent flavor profiles and eliminate accidental over-serving. That's why each of our pumps offer adjustable portion settings.
Features & Benefits
Associated Products
Get in touch with ASEPT
Sales Contacts
Our team is here to help! Get in touch with our sales contacts, tailored to your
specific region, for expert support and guidance. Contact Us.
John Rayburn
Director of Business Development
john.rayburn (a) asept.com
Lotta Strömberg
lotta.stromberg (a) asept.com
Certifications, Standards and Listings
We prioritize excellence and regulatory compliance. These certifications, standards and listings demonstrate our dedication to delivering high-quality products and services. For details, visit Testing and Quality.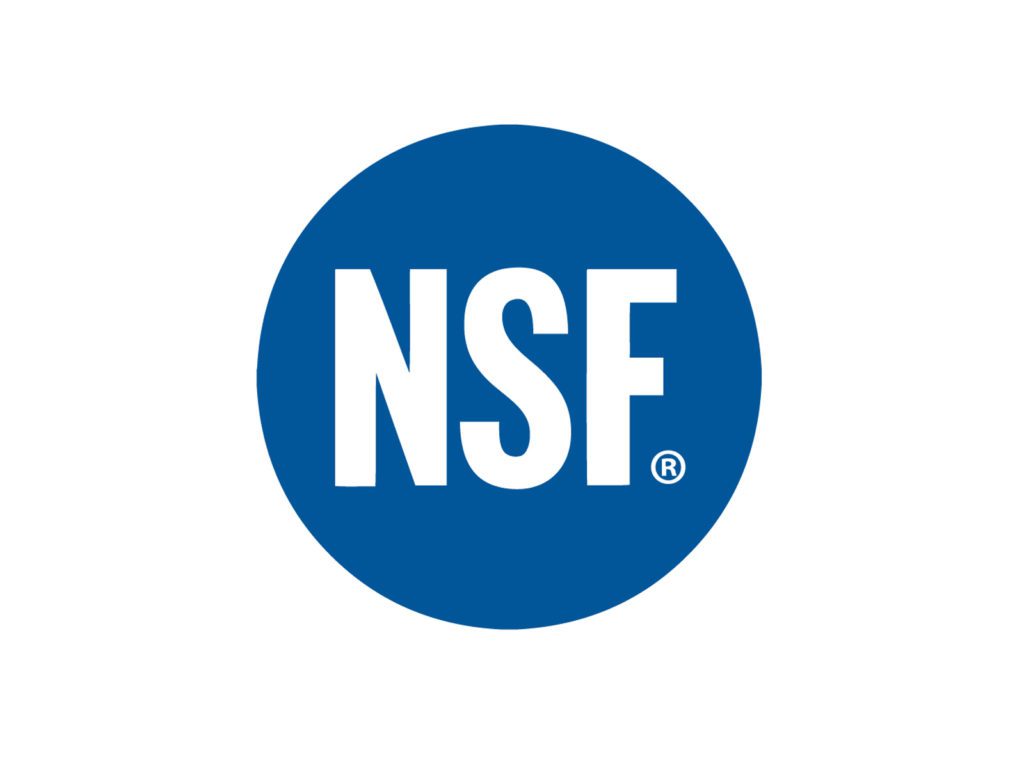 Specifications
Table of technical details outlining details and functionality.
Countertop Topping Rails also include 10-in (25cm) Fountain Jars.
| Part # | Model | Description |
| --- | --- | --- |
| 300191 | TR-1 | Single Topping Rail with Jar |
| 300192 | TR-2 | Double Topping Rail with Jars |
| 300193 | TR-3 | Triple Topping Rail with Jars |
| 300194 | TR-4 | Quad Topping Rail with Jars |
Video
Enhance your understanding through engaging videos of step-by-step guidance, in-depth explanations and practical tips.