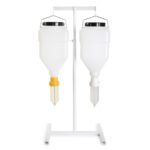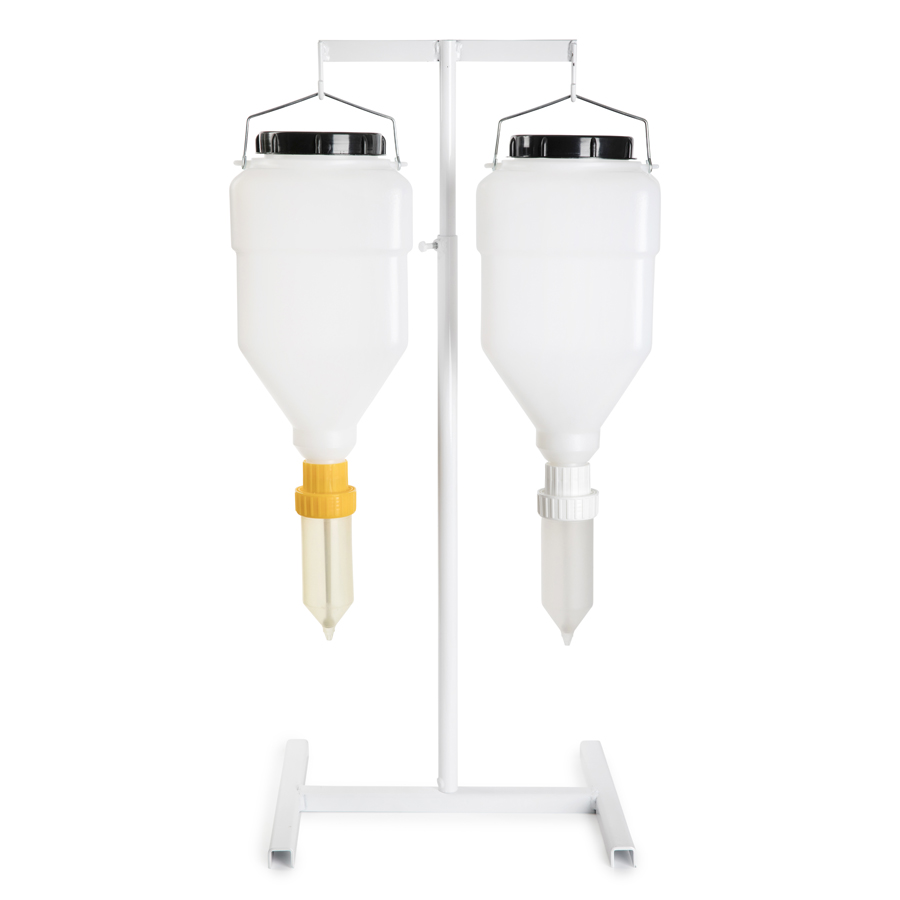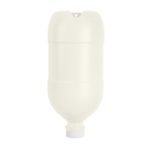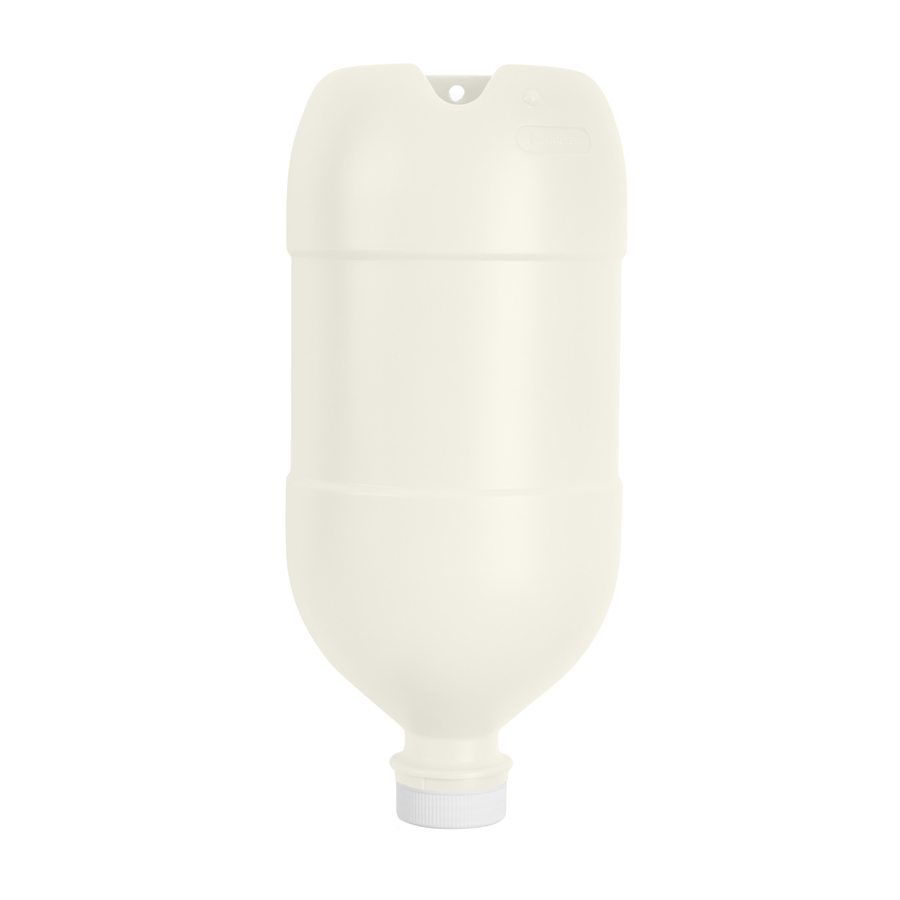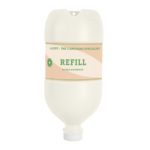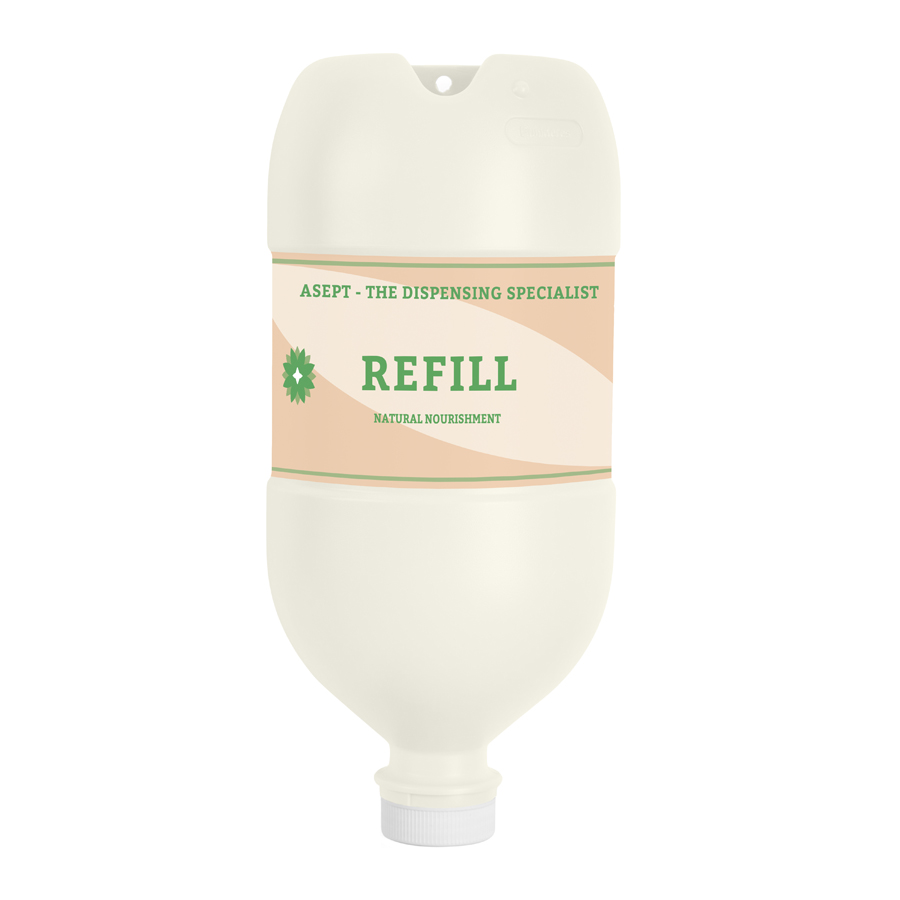 Refillable Containers
STURDY. SPACE SAVING. FLEXIBLE.
Our reusable containers offer not only environmental benefits by reducing plastic waste but also serve as a convenient dispenser station for house sauces. Designed to improve yield and simplify sauce dispensing, these refillable containers are a practical choice.
Available in 2.6 & 5.3-qt US (2.5 & 5L) sizes, they ensure maximum product yield and convenience. Both sizes come in white-colored plastic and include a storage cap. The small container are also available in red, brown and yellow colors. The larger container size features a wide-mouth opening for quick refilling and includes a durable stainless steel handle for stability during hanging and use. Crafted from high-quality food-grade materials in Scandinavia, these containers meet stringent quality standards.  
 
Pair-Up for a Complete Dispensing System  
The hanging design maximizes space efficiency, making them ideal for busy serving areas. For a complete dispensing system, pair our reusable containers with UNRO or ASEPT Portion Pumps and choose from our range of wall hangers or table stands tailored to your specific needs.
Features & Benefits
Specification
Get in touch with ASEPT
Sales Contacts
Our team is here to help! Get in touch with our sales contacts, tailored to your
specific region, for expert support and guidance. Contact Us.
John Rayburn
Director of Business Development
john.rayburn (a) asept.com
Lotta Strömberg
lotta.stromberg (a) asept.com
Accessories
Complete your setup with these accessory options. Each holds containers up to 5.3-qt US (5L).
| Part # | Model | Description | Application/Material | Dimensions (HxWxL)/Thread size |
| --- | --- | --- | --- | --- |
| 60145 | – | Chain with Hook | – | 35.4-in (90cm) |
| 60020 | – | Wall Hanger with Hook | – | 6 x 2.4 x 6-in (15 x 6 x 15cm) |
| 60018 | – | Adjustable Table Stand | – | 23.6–35.4 x 13.8 x 11.8-in (60 – 90cm) |
| 60017 | – | Table Stand, Fixed Height | – | 27.5 x 13.8 x 11.8-in (70 x 35 x 30cm) |
| 60009 | UNRO-Y40 | UNRO Pump, Yellow | Chem & High Fat Content Food / Silicone | 40mm |
| 60001 | UNRO-W40 | UNRO Pump, White | Chem & Food – Ketchup, Mustard / TPE | 40mm |
| 10427 | CG02 | Portion Pump | Serve portions: 1/8 to 1/2-fl oz US (3.75 to 10 ml) | – |