The Essence of Food Safety
Since the mid-1980s, food safety has been a paramount commitment for us at ASEPT. Our dispensing solutions are designed to prioritize efficiency and simplicity to ensure your condiments are served with the utmost care. And we're here to share a straightforward guide that empowers you to maintain the highest standards of food safety with ease.
Now, let's dive into the heart of the matter – food safety. Maintaining food safety involves more than regulations. It's about preserving the freshness and quality of your products as well as guarding against cross-contamination. And, most importantly, it's about keeping things simple to ensure proper completion.
Efficiency Meets Food Safety
Our Pouched Dispensing Systems go beyond food safety. They also efficiently evacuate product from the pouch, leaving almost no waste. Cleaning is equally hassle-free, whether between pouches or during your routine maintenance as per local health regulations.
5 Steps to Cleanliness
Pre-Rinse: Begin by pre-rinsing any excess product from the pump during disassembly.
Thorough Cleaning: Use a brush to scrub hard-to-reach areas in the pump's components.
Sanitization: Follow your local health codes to wash, rinse and sanitize pump parts. If preferred, the pump is dishwasher-safe when disassembled and rinsed.
Air Drying: Ensure all parts air dry completely before reassembly.
Shroud Cleaning: Clean the dispenser's exterior (shroud) simply with detergent and a damp cloth.
Note! It´s important to always disassemble and clean your pump before first use according to your local health codes.
Maintaining Food Safety Made Simple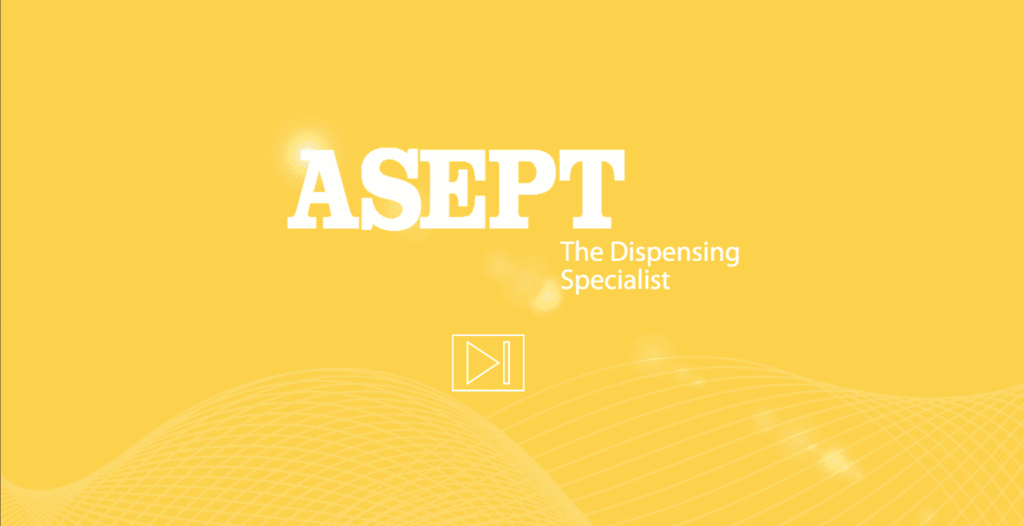 We understand the importance of complying with local health regulations. Our goal is to simplify the cleaning process, ensuring your dispensing system remains in optimal condition. Check out our Cleaning Video for a quick visual guide on these steps.
Our commitment to food safety and cleanability is evident in every product we design. We aim to provide you with the assurance that maintaining a hygienic and sanitary environment is not only realistic but also easily achievable with our systems. We're here to make food safety easy for you.
The ASEPT Advantage for Your Food Safety and Efficiency
Ensuring food safety for your condiments doesn't have to be a complex task. With ASEPT's Pouched Dispensing Systems, you can uphold impeccable hygiene standards with ease, safeguarding your products and the well-being of your guests. Our commitment to food safety remains steadfast, just as the trust you place in us to deliver top-notch dispensing solutions for your brand.
Are you ready to take the next step toward food safety and efficiency? Explore our range of Pouched Dispensing Systems. If you're new to pouched condiment dispensing, our piece outlining the benefits to Sealed Dispensing Systems will expand your knowledge.